Essential Products To The Vertical Farming Industry
MMI Agriculture specializes in vertical grow racking systems. We offer several products to assist in all aspects of your grow operation. We manufacture every system in-house, allowing us the ability to customize our products to fit each grows' specific needs.
Our high-density mobile carriages have the capabilities to help our customers maximize their yields up to 200% more per harvest by having more available canopy space.
Our vertical racks help extend the available grow space vertically so that you can reach new heights, both with your crops and your business.
Our tabletop caster units sit atop of caster wheels. These units allow for a seamless transition to and from rooms, making them an ideal choice for those operations that do not need a completely mobile system.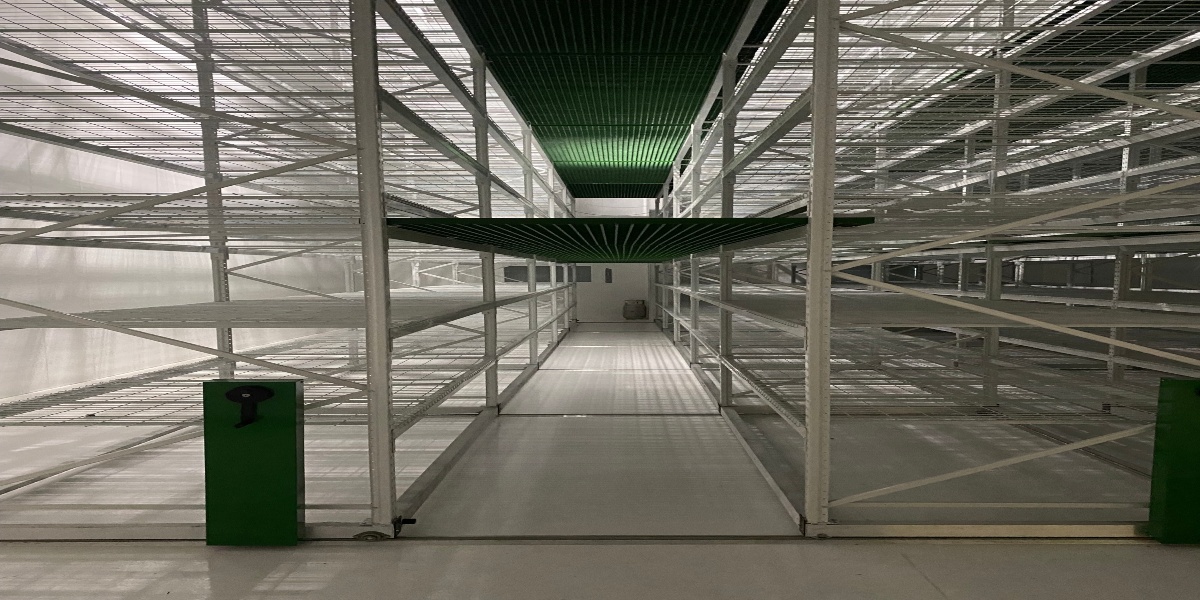 Our retractable mezzanine walkway allows easy access to those sections located on higher elevations. (Patent Pending)